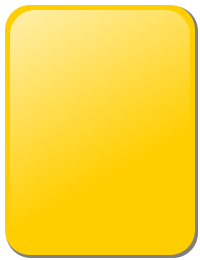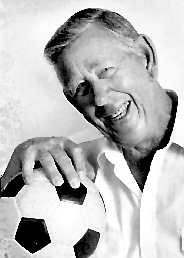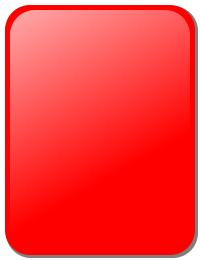 SIR... Kenneth George "Ken" Aston, MBE
(1 September 1915 – 23 October 2001)
... ago, on October 23, 2001 the world of Soccer and the Referee community experienced the great loss of a man who was responsible for important changes in officiating history. We the Ken Aston Referee Society would like to remember Sir Kenneth George Aston MBE and share his story with all of you...

Ken Aston's early life and career...

One cannot imagine modern soccer without yellow and red cards, terms that are now even used in the proverbial sense. They were "Presented in the 1970 World Cup" ... ago by Ken Aston, an Englishman who sadly passed away having made invaluable contributions to Football/Soccer and to the art of Refereeing in particular.

Teachers must perform many roles in their profession and not just within the confines of the classroom. In England, where sport has always been an important part of the school curriculum, teachers often assume the role of the referee. Kenneth George Aston did just that in Essex in 1935. He had just turned 20 and was new to the world of teaching, when he was asked to take charge of a soccer match. It is probably fair to say that his pupils were more disciplined than the players at the 1962 FIFA World Cup in Chile or in England in1966. He first became a Soccer League Assistant Referee (or Linesman) and then a League Referee in 1949-50.

In World War II he was rejected by the Royal Air Force because of an ankle injury. He subsequently joined the Royal Artillery before transferring to the British Indian Army where, by war's end, he had the rank of Lieutenant-Colonel and served on the Changi War Crimes Tribunal.

Refereeing...

On his return from military service in 1946, he became the first League Referee to wear the black uniform with white trim which became the standard for Referees.

The following year he introduced bright yellow linesmen's flags in place of the pennants in the colors of the home team which had been used before.

In 1946 he introduced the bright yellow linesman's flag in place of the colors of the home team.

In 1953 he became Head Teacher at Newbury Park School, London, and progressed to Refereeing Senior League matches.

As Refereeing was an Amateur occupation he in time became a Head Teacher at Newbury Park School, Near Ilford, London and he progressed to Refereeing Senior League matches.

In 1957 he was Linesman for the FA Cup Final, Aston Villa v Manchester United. Aston Villa won 2-1.

In 1960 and this seems to be a conflict of facts, some references say that he Refereed the European Nations Cup Final, others say he didn't.

However, he Refereed the Sweden v Norway 1961 World Cup Qualifier and Refereed 2 games in the 1962 World Cup championship. The most famous of these being the infamous match The Battle of Santiago match between Chile and Italy. This was the first ever match where FIFA intervened on the basis of video evidence.

Battle of Santiago...

But that was to change dramatically at the 1962 FIFA World Cup in Chile. Aston was given the honor of refereeing the opening game between the host nation and Switzerland, a game that he controlled impeccably. Impressed by his performance, FIFA decided to name Aston in place of the original Referee for the match between Chile and Italy, as they saw the Englishman as an experienced and reliable figure.

He Refereed the 1960 European Nations Cup final and the 1963 FA Cup Final, but he is best known for Refereeing the notorious... Battle of Santiago, the match between Chile and Italy in the 1962 World Cup.
The atmosphere of this match had been inflamed by Italian journalists' derogatory descriptions of the beauty and morals of Chilean womanhood, of the condition of the Chilean capital, and by the Chileans' dislike of the Italian practice of using South American players with Italian passports.

Introducing highlights of the World Cup game of 1962 between Chile and Italy on BBC1, David Coleman said: "Good evening. The game you are about to see is the most stupid, appalling, disgusting and disgraceful exhibition of football possibly in the history of the game." The Referee of the match, known as the "Battle of Santiago", was Ken Aston.

The match got off to a vigorous start, with the first player cautioned within seconds of the game beginning.
After 12 minutes Italy's Giorgio Ferrini had to be escorted off the field by Ken Aston and armed policemen, who were required twice more later in the match, for hacking down the Chilean centre-forward, Landa. Later, Ken Aston sent off David for a retaliatory kick at the head of the Chilean outside-left, Leonel Sánchez, although Sánchez himself was allowed to stay on the pitch despite breaking the nose of the Argentine-born Italian inside-right, Humberto Maschio, with a left hook.

He was used to Refereeing relatively calm games in England until the 1962 World Cup in Chile. The trouble there began when the local media claimed that Italian journalists had written articles which questioned the beauty and morals of Chilean women. Ken Aston, who had taken charge of the opening game, was regarded as having a safe pair of hands, and as a result was asked to replace the designated official for Chile's game against Italy. "I was less than happy," he said later.

"I asked for my own linesmen, but I had to stick with a Mexican and a little American from New York.

They weren't very good, so it became almost me... against the 22 players."

Before the match began, a gift of carnations from the Italian players was rejected by the Chileans. After 12 seconds, the first player was booked. After 12 minutes, Giorgio Ferrini of Italy was sent off for a cynical foul. Then the Chilean left back Leonel Sanchez broke the nose of the Italian captain, Huberto Maschio, with a left hook.

"I had my back to the incident at the time," said Ken Aston.

"I'm sure the linesman saw it, but he refused to tell me."

When Mario David later aimed a kung-fu kick at Sanchez, he was also sent off. Armed police came on to the field three times to help Ken Aston, who did not add on any stoppage time. Chile won 2-0.

"I wasn't refereeing a football match," he later recalled. "I was acting as an umpire in military maneuvers."

Although he later advised Referees never to lay a hand on a player, he admitted that on this occasion he had been "manhandling players left, right and centre".

Aston was not exactly overjoyed by FIFA's decision, as the build-up to the match suggested the game would be a volatile one. Chilean newspapers claimed that Italian journalists had penned articles that cast doubt upon the beauty and morals of Chilean women. The emotionally charged game had now become a matter of honor, and football itself was only a secondary issue in the now infamous "Battle of Santiago".
"I wasn't officiating a football (soccer) match, I was acting as an umpire in military maneuvers," he was to remark in later years. He was no stranger to conflict, having served in World War II. But the nature of the game in Santiago merely confirmed everybody's worst fears. Armed police had to enter the field on three separate occasions to help the referee restore order. Ken Aston sent off two Italian players, and had to break up a number of scuffles and fights on the pitch. The host nation eventually emerged as 2-0 winners.

In 1963, Aston refereed the FA Cup Final, and subsequently retired from officiating matches. Three years later, FIFA came calling, and invited him to join their Referees Committee, which he chaired from 1970 to 1972. His new role at FIFA would see Ken Aston involved yet again in one of the most controversial moments in FIFA World Cup history. In 1966, host England met Argentina in the quarter-final at Wembley, and Ken Aston, who was in charge of Refereeing at the tournament, had to use all of his diplomacy and powers of persuasion to calm down the Argentine captain Rattín after his sending off, and to prevent the match being abandoned.

He Refereed the FA Cup Final Manchester United v Leicester 1963.

FIFA Referees' Committee...

Ken Aston did not Referee any more games in the 1962 World Cup, having strained his Achilles tendon.

Ken Aston was then appointed to the FIFA Referee Committee, chairing it for 4 years, he was in charge of all the Referee's for the World Cup's of 1966, 1970 and 1974. But discipline was not his only priority. "The game should be a two-act play with 22 players on stage and the Referee as the director," he once said. "There is no script, no plot, you don't know the ending, but the idea is to provide enjoyment."
Ken Aston never refereed another World Cup match, but in 1964 he became Chairman of the FIFA Referees' Committee, a position which he held until Sir Stanley Rous was succeeded as President of FIFA by João Havelange. Ken Aston remained FIFAs Chief Refereeing Instructor.
Red and Yellow Cards...

He retired from domestic football in 1963 after taking charge of the FA Cup Final. But at the 1966 World Cup, in his role for FIFA, he became embroiled in another of the most controversial incidents of the history of the tournament, when England played Argentina in the quarter-final at Wembley. For an hour of a rough game England were unable to penetrate the Argentine defense. Then, with the Argentine players surrounding the German Referee, Rudolf Kreitlein, to dispute another decision, their captain, Antonio Rattín, was sent off.

For several minutes Rattín refused to leave the pitch, and then, when he did withdraw, he continued the argument in front of the royal box. "The gesturing went on for three minutes or so, and it became plain to me that, if no solution could be found soon, the match would have to be abandoned," said Ken Aston, who had overall responsibility for Refereeing at the tournament. "I decided to go on and see what I could do." He managed to persuade Rattín that to persist would not be good for the Argentine football authorities. England won 1-0.

The match became significant for a further reason. Newspapers had reported that both Jack and Bobby Charlton had been booked, but there was no public indication of this from the Referee, and the England manager Alf Ramsey had asked FIFA for clarification. Rumor has it that in 1966, during the World Cup competition when sitting at some traffic lights in Kensington High Street, Ken Aston after watching the changing lights thought, the use of Red and Yellow card would help in the translation and language difficulties between referee's and players, which had occurred following Jack Charlton incident in the England v Argentina 1966 World Cup Game. A nice story however there is no fiction that Ken Aston introduced them into the professional game of football.

On the trip, punctuated by many traffic lights, Aston realized that a color coding scheme on the same Amber (steady) - Red (stop) principle as used on traffic lights would traverse language barriers and clarify to players and spectators that they had been cautioned or expelled. Thus was devised the system whereby Referees show a yellow card for a caution and a red card for an expulsion, which was first used in the 1970 World Cup.

In 1966 Ken Aston also introduced the practice of naming a substitute Referee who could take over in the case of the Referee being unable to continue for any reason (this eventually evolved into the practice of having a designated Fourth Official).

He also successfully proposed that the pressure of the ball should be specified in the Laws of the Game.

This then saved confusion with players and spectators and both then knew if a player had either been booked or sent off.

The cards were first used in 1970 World Cup competition.

In 1966 Ken Aston introduced having a Fourth Official at all games, which could cover a Referee or Linesman if required.

Ken Ashton proposed the pressure of the ball should be specified in the laws of the game.

In 1974 he introduced a Number Board that could be used for substitutes, so players could understand if they were being required to leave the pitch for a substitution.
Ken Aston's confident opinions made him a respected authority on the laws of the game. As a result, he represented the footballers John O'Neill and Paul Elliott at the High Court, after their respective careers were ended by heavy challenges. Ken Aston described one of the damaging tackles, by John Fashanu, as "the clearest case I have ever seen of a player jumping at an opponent".

"I know I'm a bloody old fool," he once said, "but I think about the game."

American Youth Soccer Organization (AYSO)...

He started up Refereeing courses in America, and was able to say: "I have — and I know I have — made an enormous difference to the game in the USA." A tournament in California was named after him — in which the winners are the best-performing Referees and Assistant Referees.
Ken Aston became the Senior Lecturer of the Football Association on the Referee's panel. In the USA he was the Chief Referee's instructor for the American Youth Soccer Organization.

Ken Aston was an integral part of AYSO for more than 20 years. He started volunteering during the early 80's and continued to be active in the organization until his death on October 23, 2001.

Ken Aston was the man who came up with the idea of giving yellow or red cards in soccer.

Ken Aston had a significant influence on AYSO's Referee program.

He was inducted into AYSO Hall of fame in 1997.

There is a 'Ken Aston Cup' in the UK & USA named after Ken Aston and a training camp for Referees again in his name.

The American Youth Soccer Organization (AYSO) was established in the Los Angeles area in 1964 with nine teams. It was the dream of a group of devoted soccer enthusiasts who started the organization in a garage.

In 1997 he was awarded the MBE... "for services to U.S. soccer".

He was honored all over the World as a Ground Breaking Referee and in football terms he changed the face of football.

He was also the author of what he called the "Tehran Memo", a ruling on the tackle from behind, which was subsequently outlawed by FIFA, to Ken Aston's disgust. "If it's serious foul play, the player can be sent off, but not every time," he said. "In my day, you were allowed to use your discretion. That's the same whether it's Wembley or Hackney Marshes."

Sir Ken Aston MBE, 'THANK YOU' for being a Mentor to ALL of us Referee's.
To his wife, Hilda, 'THANK YOU' for sharing Sir Ken Aston MBE with ALL of the World
To their son Peter... "See you on the...PITCH"



Ken Aston, MBE, Football Referee, born on September 1, 1915. Died on October 23, 2001, @ 86 years.