Ken Aston

1915-2001

The soccer referee world has lost one of its most famous names, Ken Aston. Ken's contributions to the soccer world included the development of the Yellow and Red card system for announcing misconducts and send-offs, and the design of the traditional referee uniform consisting of a black shirt and white collar and cuffs.

Ken was a strong supporter of the referee training programs of the American Youth Soccer Organization (AYSO), appearing in a number of training videos and attending camps, clinics, and tournaments. He began his affiliation with AYSO in 1980, and it continued until the time of his death. One of his most recent appearances was at the 2001 National Games at West Point, NY. He was named a Member of the Order of the British Empire in 1997 for his "service to U.S. soccer."

Ken, 86, died October 23, 2001, suffering a heart attack while recovering from recent hip surgery. He is survived by his wife, Hilda and his son, Peter.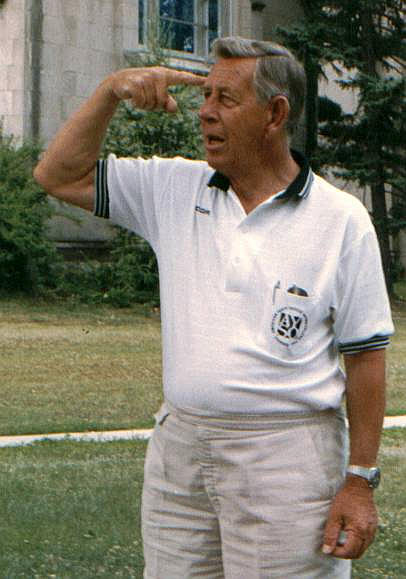 "Refereeing is Thinking"
Ken Aston addresses soccer referees at a camp in Lake Forrest, IL in 1987.His advice was always to be proactive.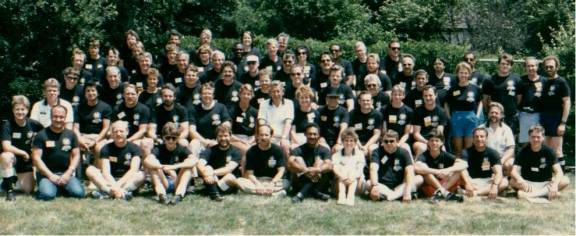 Lake Forrest, IL - 1987
Members of the Ken Aston Referee Camp pose for a camp photo.

Photos by Scott C. Tallmadge © 1987