NOUN:
INTEGRITY
in·teg·ri·ty
in'tegrite/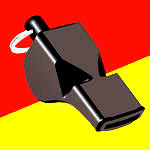 1.
The quality of being honest and having strong moral principles; moral uprightness...
"The REFEREE is known to be a person of integrity"
SYNONYMS:
honesty, probity, rectitude, honor, good character, principle(s), ethics, morals, righteousness, morality, virtue, decency, fairness, scrupulousness, sincerity, truthfulness, trustworthiness...
"I never doubted the REFEREE'S integrity"
ANTONYMS:
dishonesty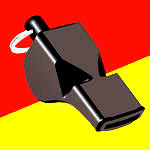 2.
The state of being whole and undivided...
"upholding territorial integrity and national sovereignty"
SYNONYMS:
unity, unification, coherence, cohesion, togetherness, solidarity...